Kindler - The Peer Reviewed Journal of AIMK
P-ISSN:
0973-0486 (Starting Year: 2003)
E-ISSN:
2583-7699 (Starting Year: 2022)
Bi-annual
Indexing/Abstracting
Kindler is included in the following Indexing/Abstracting databases:
Google Scholar
SJIF Journals Master List database (SJIF 2023 = 8.247)
I2OR (Publication Impact Factor = 6.250 for 2023)
Indian Citation Index (ICI)
Scope Database
Academic Resource Index
Asian Research Index
OpenAIRE
Brief About the Journal
Kindler - the peer reviewed Journal of Army Institute of Management Kolkata (formerly, National Institute of Management Calcutta) began its journey in 2003. It intends to provide a forum for researchers who wish to communicate ideas and share their experiences in their respective fields of interest on a global as well as national scale.
Aim & Scope
The aim of the Journal is to disseminate information about theory, practice and research in the field of management and allied disciplines. The Journal aims to advance management research by publishing empirically and theoretically grounded articles. Contributions with a rigorous analysis of economic, social, political, sustainability and other factors relevant to management theory, practice or policy are well received. The Journal accepts submissions in several formats such as original research papers, case studies, review articles and book reviews.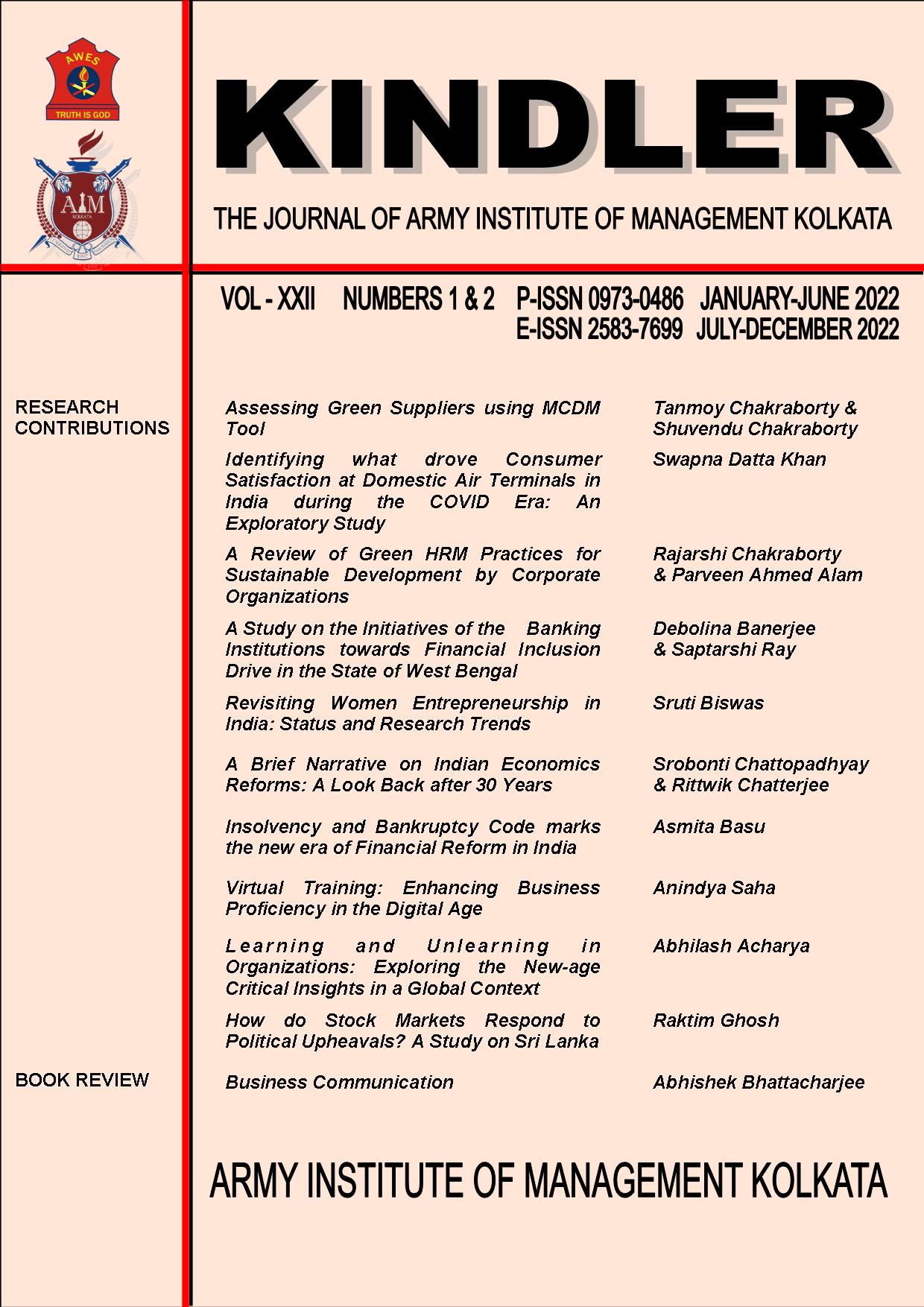 Announcement
New
10/31/2023
Call for Paper
Volume XXIII
Last date of submission for the forthcoming issue: 31 December, 2023